This Black and White piece has 13 layers of alternating colors.
It won the Juror's Choice Award at the Santa Barbara Art Association show, Cabrillo Gallery and an Honorable Mention at the Round Rock Art's Council IMAGINE show at the Texas State University Round Rock Campus and is now entered in the 2016 Georgetown Art Hop.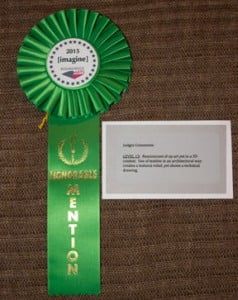 While it has the same concept as First Opposition, its complexity may mask the lacy feel of the earlier work.
16″ X 20″
Price – $500 – The best option for purchase is to contact me directly here.