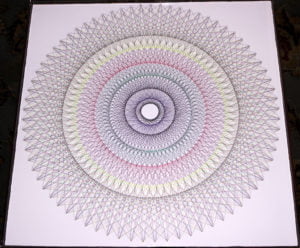 I found a pattern which created rings of open space.  So I thought of creating the pattern in Black, and putting color under.
I am not sure if this came out the way my mind imagined it, but the idea is worth further exploration.
24″ X 24″
Price $300 – The best option for purchase is to contact me directly here.