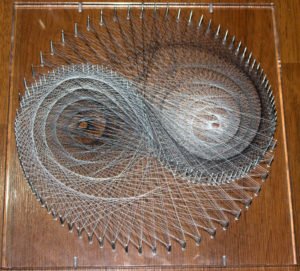 Yin Yang – A simple pattern considering my style of art.  I was profoundly mistaken.
A project in clear plastic visible from both sides, difficult in complexity, simple in design, light and dark, positive and negative, complementary, interconnected interdependency in the natural world, giving rise to each other as they interrelate with one another.
12″ X 12″
Price $600 – The best option for purchase is to contact me directly here.