Showing Again
Two projects Accepted at IMAGINE 2016
Two works, including my newest, have been accepted at the Round Rock Arts IMAGINE 2016 Show at Texas State University.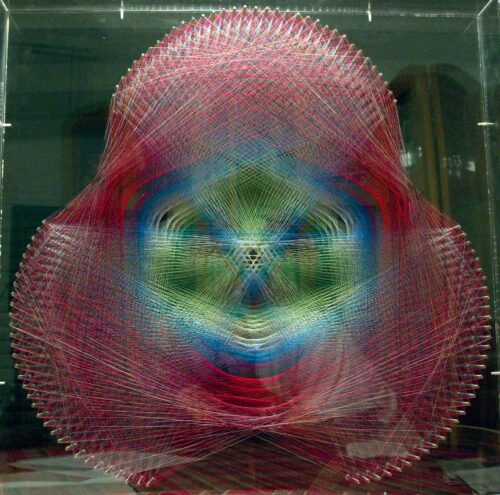 Daybreak was my first attempt at Transparency. The parallel lines in the background are actually my garage through the window.
My newest work was described in detail in my last newsletter, so I will not add much here. It is a bit larger than Daybreak at two feet square.
The Round Rock Arts IMAGINE show has been quite good to me over the years.   In 2014 I received a Second Place award for Sign Off and in 2015 I received an Honorable Mention for Level 13.
The opening event is Saturday February 27th from 7:00 to 9:00 PM.  Tickets are required and on sale at ArtSpace in downtown Round Rock, 231 E. Main St. for $15.00you can go out for the full on VIP treatment at $250. Details are at Round Rock Arts.