will be working hard for the next couple on months. I have been invited to do a large show at the Old Bakery and Emporium and need to do a fair bit of WORK! I have 4 more projects I want to include, one, a very deep one (3 inches), two larger works(22″ x 24″ and 24″ X 24″)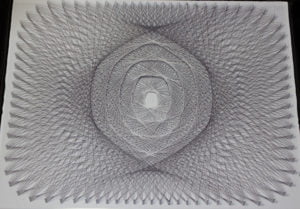 So I have some new pieces. Hidden Black was an exploration into the look of a Black pattern directly below a White thread of the same pattern. I think it has potential, but I may want to change some aspects of it for the next time.
Lite Brite was an interesting exploration into cross threading. There are two basic "shapes". Each mounted from opposite corners. I like the colors.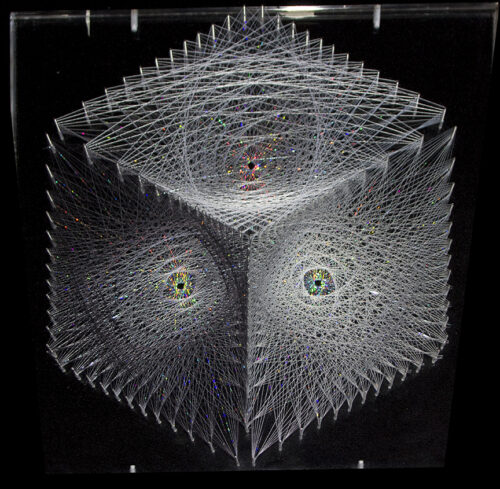 But the most interesting piece for me, perhaps because it is the most recent (finished 2/8/17) is Das Silber-Cube.