From the creation of Daybreak I decided on a piece within a three inch deep totally clear box frame. Tree allowed me to explore the forms created by threading the two sides of a "V". So I committed to a square where each formthread, would use just two sides of the square, cornering it, as it were. This required each level to be created by four forms, threaded around 72 posts each, an extensive effort, reported on extensively in "Anatomy of my work." More photos will be coming here as they are available.
Displayed in the Round Rock Arts Center's Fall Photography and Sculpture Show.
Unfortunately, after purchase, UPS did not actually "Handle with Care" my delicate package. I was told there were tire marks on it. Neither did they honor the insurance. I think it was because of the Amazon Box.
Thankfully it was repairable.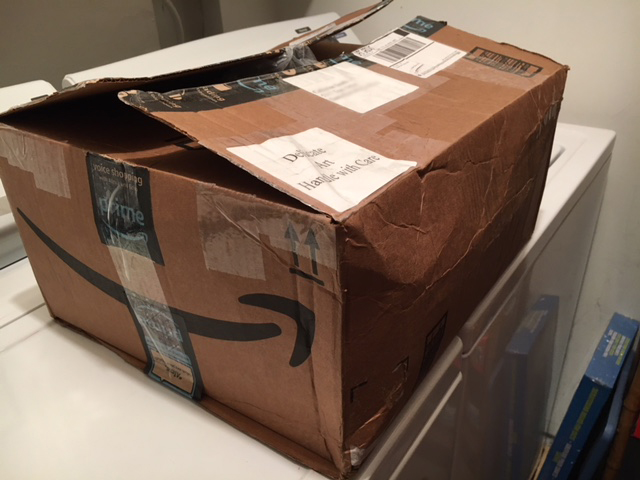 You can find out more about some of the aspects of this work on my post "Anatomy of my Work".
SOLD – The best option for purchase or creating NEW work is to contact me HERE.